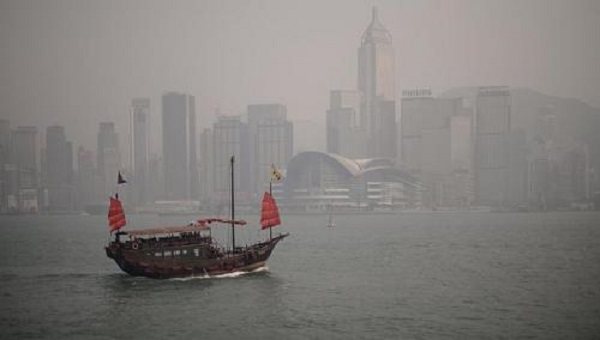 The Hong Kong Special Administrative Region of the People's Republic of China (Hong Kong SAR) expressed its strong interest to develop mutually beneficial economic relations with ASEAN. Chief Executive of Hong Kong SAR H.E. C Y Leung said that ASEAN's economic dynamism presents tremendous opportunity for both sides to expand trade, investment and services linkages. He conveyed this during a meeting today with Secretary-General of ASEAN H.E. Le Luong Minh at the ASEAN Secretariat.
Secretary-General Minh appreciated Hong Kong's keen interest in furthering relations with ASEAN within the framework of One-China policy. Both Secretary-General Minh and Chief Executive C Y Leung noted the continued growth and expansion of economic relations between ASEAN and Hong Kong in recent years, with total trade volume amounting to US$99.4 billion in 2014. ASEAN as a group is Hong Kong's second largest trading partner. Hong Kong's investment flow to ASEAN in 2014 recorded an all-time high of USD 9.5 billion.
In welcoming the progress made in the negotiations of the ASEAN-Hong Kong SAR Free Trade Agreement, SG Minh and Chief Executive C Y Leung expressed hope that the talks could be concluded in 2016.
Chief Executive C Y Leung also conveyed that Hong Kong could offer advantages of the "one country, two systems" model to serve as a connector between ASEAN and mainland China. He added that Hong Kong is keen in exploring cooperation with ASEAN in other areas such as arts, culture and people-to-people exchanges.
SG Minh briefed the Chief Executive on recent developments in ASEAN, including preparations for the formal establishment of ASEAN Community at the end of this year. He further conveyed that ASEAN is finalising its Vision for the next 10 years which will be adopted later this year.

Content: asean.org
Picture: business.inquirer.net