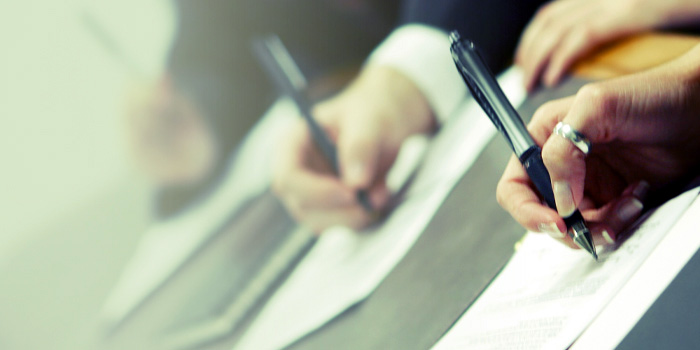 As a result of global trade liberalisation and increasing demands by consumers, the private sector and legislators, requirements regarding quality of goods and services are continuously on the rise. At the same time, the need for conformity assessment also grows and it is where accreditation plays a vital role.
In this vein, a one-day workshop was held on the necessity of Lao National Accreditation Bureau (LNAB) which is currently being established by the Department of Standardization and Metrology (DSM) Lao PDR. Starting with basic services, Lao PDR is building up its accreditation services through a gradual process. Once the LNAB is in place, conformity assessment bodies (CABs) that fulfill the criteria can be accredited locally and will not have to rely on foreign accreditation services.
Accreditation is a globally accepted tool used by governments and industry to confirm the competency and reliability of CABs in assessing and certifying products and services against an agreed criterion.The CABs ensure that tested products, methods, services or systems are reliable and conform to agreed, voluntary and mandatory standard criteria. An infrastructure of reliable CAB's is a key element to develop trade and to reduce technical barriers to trade as well as transaction costs while at the same time facilitating good governance through the promotion of consumer health and safety.
Participating government authorities were made aware of the benefits of accreditation as an important tool for trade facilitation and good governance. Participants agreed on the structure of the LNAB and its Advisory Board for which government authorities as well as representatives from the industry are soon to be invited to participate. The Board's first meeting is planned for September.
The meeting was supported by PTB (Physikalisch-Technische Bundesanstalt), the National Metrology Institute of Germany under the scope of its technical cooperation with ASEAN's Consultative Committee on Standards and Quality (ACCSQ). Germany is assisting to narrow the development gap (NDG) among ASEAN Member States by providing support to Cambodia, Lao PDR, Myanmar and Vietnam. PTB conducts international technical cooperation projects and has been cooperating with the ASEAN since 2009. The current project "Improving Quality Infrastructure in ASEAN" aims to help ASEAN fulfill the goals set out in the ASEAN Economic Community Blueprint.


Content: asean.org
Picture: nuvhs.org